The Best Corporate Bus Rental
Corporate Bus Rental Company
Looking for exceptional corporate travel solutions? No need to worry, Almond Charter Bus Colorado Springs offers 100 percent satisfaction and meet all your needs. Whether you are attending a conference, convention, small meeting events or corporate games, our travel solutions are the best. As a pioneer in corporate bus rental in Colorado Springs, you can trust us for a comfortable and safe ride. Our company is known all over Colorado because we meet high standards and hold all our clients with dignity and respect.[/one_half]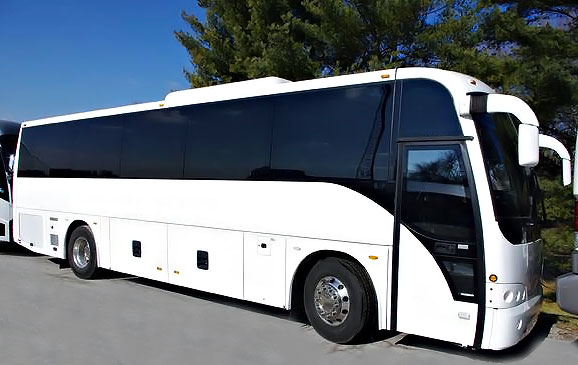 ---
Get a Free Quote for Service
---
Our Corporate Transportation Services
With our company you can expect:
High level professionalism
Our team of professionals including the drivers, coordinators, customer representatives among others understand the time and effort it has taken to organize a great corporate event or meeting. This is why we are committed and dedicated to work hard to ensure that all the travel needs of our clients are met in an effective manner. Before the travel day, one of our staff will go through proposed program. During the big day, we offer open lines of communication. We ensure that our professional drivers arrive early to avoid lateness. Therefore, all you do is relax and enjoy a great travel to your corporate event.
Elegance and comfort
All our charter buses are updated and have sleek interiors. All our buses are well maintained to look new at all times. You enjoy a comfortable travel because our buses have air conditioners, power outlets, WiFi, reclining seats and plenty of space. We also offer entertainment options for both long and short travels. During the travel you can also turn our buses into your workplace. With the WiFi and power outlets provided, you can do some work, go through emails or your presentations with your fellow staff members. Our reputable drivers ensure you enjoy a smooth ride. If you need a wedding charter bus, we can help!
Offer large fleet of buses
At Almond, we offer a large fleet of charter buses in Colorado Springs. Therefore, regardless of your needs, you can rest be assured we can meet all your needs. It does not matter the number, we have large buses manned by highly competent drivers.
Personalized services
As you plan your corporate travel in Colorado Springs, you do not have to stress yourself. Our competent specialists offer personalized help from the beginning to the end of your travel. We check your corporate travel destination and advise on the best route to follow. For any challenges you might face, our specialists are readily available to offer the needed assistance. We do this to ensure all our clients enjoy a unique bus charter experience in Colorado.
Offer great value to our clients
Our clients are the most important asset in our business. Therefore, we ensure all our corporate clients do not strain in their budget. Our prices are competitive and offer discounts to all our clients. We offer full quotation to our clients, so expect no hidden charges from us.
For all your corporate bus rental needs, Almond Charter Bus Colorado Springs has all what it takes to offer you 100 percent satisfaction. Contact us anytime to discuss how we can help and you will not regret.