The main quality about us at Almond Charter Bus Colorado Springs is that we are dedicated to providing top quality bus charter services in this area. We achieve this by ensuring that we meet all the specific needs of all our clients. This has enabled us to be able to grow rapidly with more people in need of rental buses in this area preferring our services.
We have a fleet of well maintained buses which are well maintained. We make sure that all our buses are regularly checked to make sure they are in good condition. Our buses also have customized amenities to meet the needs of our customers regardless of whether they are going on short or long journeys.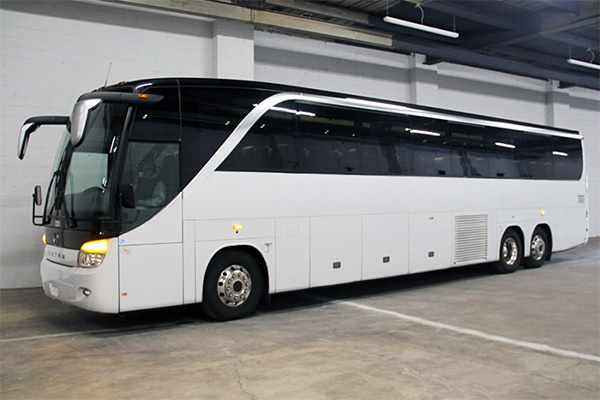 Because of this we are able to provide buses to people who would like to travel as groups to different destinations. We take time to listen to the needs of our clients with an objective of making sure that the clients get exactly what they need.
As Colorado Springs' best charter bus company we understand the importance of having competent drivers for our buses. Because of this we ensure that all our drivers are well trained and experienced. Our drivers are also highly professionals where they understand all the traffic rules regardless of where they are. This has allowed us to be able to take different groups of people to different destinations in a safe and effective manner. As a part of being professionals our drivers know the importance of keeping time. The drivers make sure that all our clients reach their destinations on time and in a safe manner. This does not mean that the drivers over speed. But it simply means that our drivers have the ability to manage time properly to make sure that the clients are not late.
At Almond Charter Bus Colorado Springs we also understand that planning a trip as a group can be hectic. This is the primary reason why we encourage our customers to book the buses in advance before the time they need to travel. We discuss with the clients to arrange the schedules depending on the needs of the clients. This is one of the aspects about us that make us stand out because we are able to meet the needs of our clients perfectly.
Our bus company can provide charter buses for different duration. People who need to charter the buses for several days just need to provide us with details of how long they would like to charter the buses. We shall make the necessary arrangements and ensure that the buses are available for the duration that they are needed. We shall also ensure that all the amenities that are needed are in place during the trips.
When you need to charter a bus in Colorado Springs city or anywhere else in the state of Colorado you just need to contact us. We shall listen to what you need and make the necessary arrangements. On the particular day you need the bus you shall find it already waiting for you and the people you are traveling with. Our bus rental prices are very competitive and you will be assured of getting good value for what you spend. Therefore, at Almond Charter Bus Colorado Springs we ensure that you get the bus you need in a timely and convenient manner whenever you need to travel as a group to different destinations.